Your Peace of Mind
No matter what legal issues you are confronted with, our goal is to provide you with knowledgeable legal advice, prompt service, and peace of mind. We strive to passionately advocate and protect your rights, providing personal, zealous representation.
Your Advocate
Legacy Law's mission is to provide effective and efficient legal counsel at affordable rates. We wish to build strong relationships with every client and vigorously advocate for their legal rights.
Your Professional
As a firm, we endeavor to maintain a professional environment.  We are extremely excited to serve the Central and South Florida Communities.
Based in South Florida, Legacy Law offers services in a variety of legal fields. Encountering challenging legal issues can be stressful and confusing. Legacy Law welcomes those challenges and provides clients with quality legal advising and counseling to assist in resolving difficult matters. Decisions on whether to litigate, settle, or pursue trial are critical and should be made with the assistance of legal counsel.
Be informed and know your rights!
There has been a recent development that should be of critical importance for real estate professionals regarding the new closing disclosure requirement. The Consumer Finance Protection Bureau (CFBP) recently announced the new rules regarding residential real estate closings will be pushed back from August 1, 2015 to October 1, 2015. CFPB explained that this change was the result of 1) a "technical mistake" (which would have caused only a two week delay) and 2) CFPB's determination that the additional time would better "accommodate the interests of […] consumers and providers whose families will be busy with the transition to the new school year at that time." This should come as a relief to many real estate professionals, loan officers and other mortgage bankers who handle residential real estate transactions. If you are one of these professionals you now have more time to become familiar with the new rules and implement procedures necessary to execute a real estate transaction in compliance with the CFPB. Our firm offers complimentary seminars regarding the new rules to professionals in this industry. If you are interested please contact us.... read more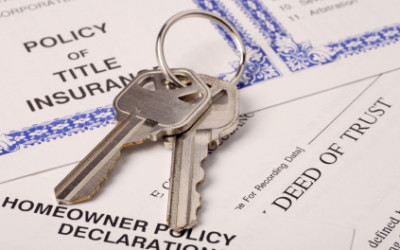 When real estate closings are approaching, buyers find themselves asking 'why do I need title insurance?!' It is a common question that all parties to a real estate transaction should verse themselves in the topic to some degree. First, try not to think of title insurance as you would other forms of insurance. The premium you pay for title insurance is for prevention of any risk rather than assuming risks. In other words, the title insurer is not having you pay $XXX because of the risk associated with your property, but rather to protect your ownership interest from claims of 3rd parties. For example, if you purchase a home and have a Owner's Policy of Title Insurance then you will be protected from 3rd parties challenging your ownership by way of a lien, errors or omissions in the deed, mistakes in examining title records, forgery, or even undisclosed heirs. Normally, these issues are uncovered during a title search in the public records. However, when defects are not uncovered during this process, your title insurance will protect your interest in the property. Often times, lenders will also require their own title insurance policy. This is known as a Lender's Policy of Title Insurance and is separate and distinct from the Owner's Policy of Title Insurance. The Lender's Policy will protect the Lender's interest in the property should their lien rights be challenged by 3rd parties. Both Owner's and Lender's Policies coverage are provided for a one-time fee based upon the value of the coverage provided (the value of the property). This fee is incurred at the time of closing. Following... read more
Please note that every client and case are different, and each client's case must be evaluated and handled on its own merits. Clients may experience different results.
Get In Touch
If you are interested in working together, send an inquiry and you will be contacted as soon as possible!
Contact Us